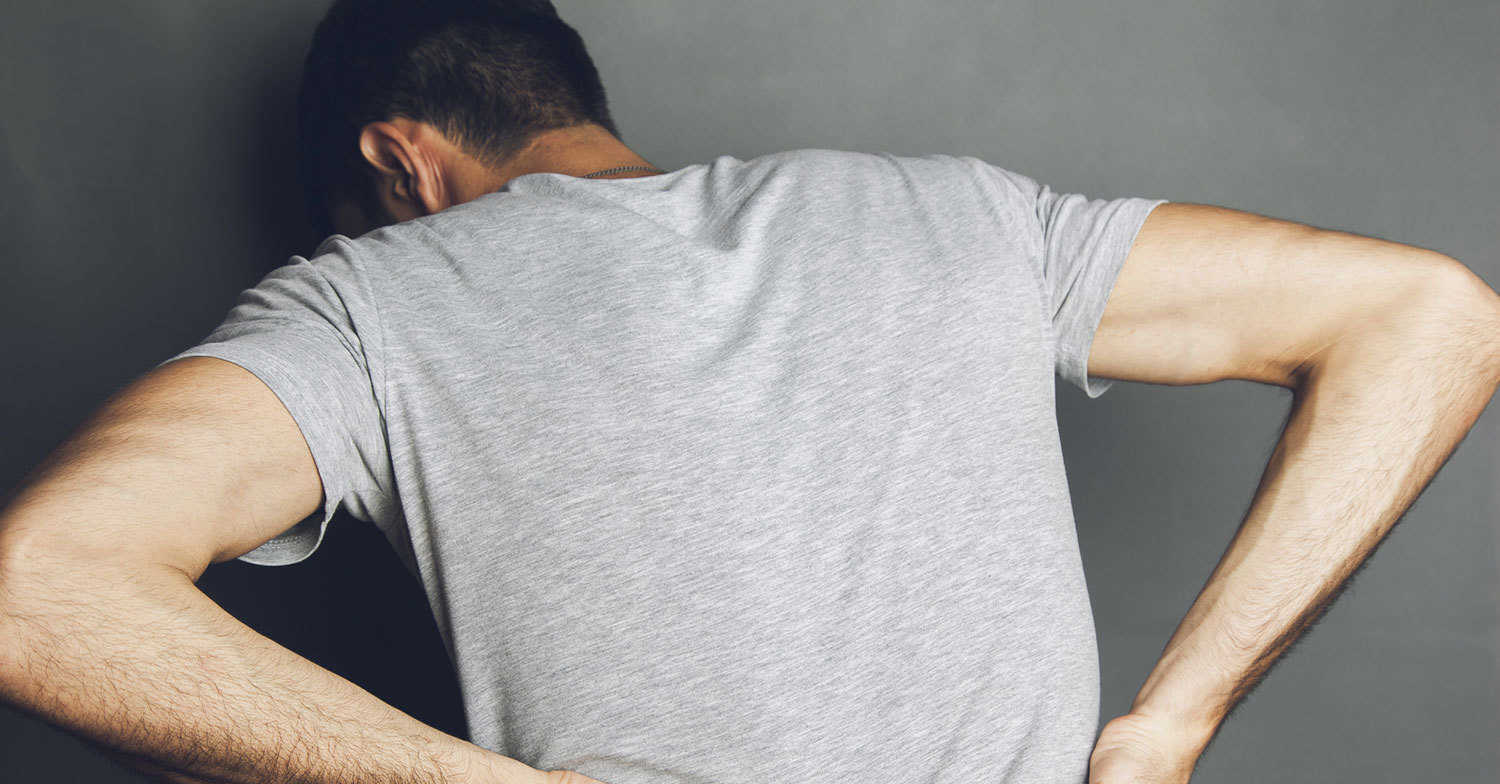 The spine supports our body, making bending, twisting, and turning possible. Without it, everyday movements would be impossible. No one understands that more than a person who is experiencing back pain.

Chiropractic is an ancient medical treatment that was designed to treat disorders and injuries in the spine. It's been practiced worldwide for centuries and has been proven effective for those suffering from back pain at all severities. In today's face-paced, technology-driven world, chiropractic care has become a sought-after treatment for safe, reliable back pain relief.

But, can a chiropractor truly end back pain? In this post, we'll find out.
We're going over:
Who gets back pain and why they have it
Chiropractic solutions that help end back pain
Benefits of chiropractic care for back pain
And more
Who Gets Back Pain & Why?
Back pain patients come in many forms, but they all want the same thing: their back pain to end. Working with a chiropractor can not only reduce your back pain but help keep your body healthy and strong, minimizing the probability of further injury.

Understanding that each patient is different and needs their own tailored chiropractic plan is key to a successful journey.

Our Bay City chiropractic clinic is proud to help the community stay active and feel well.
We work with several patients experiencing back pain, including:
High school athletes
Sports and exercise enthusiasts
Weekend warriors
Desk workers
Poor posture patients
Those who work on their feet
Those who work in physical labor
Accident patients
And more

Back pain can happen to anyone, at any age, no matter how active or inactive you are. Seeking chiropractic care is not only safe and smart, but it's effective, too.

An experienced and knowledgeable chiropractor has the ability to find the root cause of back pain and end it right there at its source. The goal is to get you comfortable and keep you that way.
There are many reasons you may suffer from back pain, including:
Sprains and strains
Degenerative disc disease
Herniated, ruptured, or bulging discs
Inflammation of the soft tissues
Pregnancy or weight gain
Spinal stenosis
Fractured vertebrae
Scoliosis
And more

When specific parts of the back are injured, it forces uninjured parts to work overtime, compensating for the injury. This can cause further damage and pain, so determining the problem and correcting it is essential to the body's function and your overall wellness.

Chiropractic Services to Minimize Back Pain
There are various chiropractic solutions that can end your back pain and get your body balanced so you can perform as you're meant to. Your doctor will design a plan unique to your needs, giving you the optimal treatments for an efficient process.
Some chiropractic services include:
Spinal adjustments- a quick and forceful thrust to a targeted joint
Therapeutic exercises- strength-building techniques designed around your unique needs
Instrument Assisted Soft Tissue Mobilization (IASTM)- a handheld device that allows for a precise manipulation of soft tissues
Laser therapy- light used to help the healing process and increase circulation
And more

A chiropractor's treatments are natural, empowering the body and allowing it to heal organically.
Benefits of Chiropractic Care for My Back Pain
Chiropractic care has dozens of benefits, each contributing to your quality of life. When the body is in distress, it can easily affect our mental and emotional health, too. The solutions a chiropractor provides help to balance the entire body by utilizing a comprehensive approach.
Some benefits of chiropractic care for back pain include:
Increased comfort
Increased range of motion and flexibility
Improved mobility
Improved sleep quality
Increased productivity and focus
Increased activity levels
Improved posture
And more

Your comfort is closer than you think. Contact our team at Lake Effect Chiropractic and let us help end your back pain and get you pain-free, active, and living the life you're meant to.