Back To School Time!
It's back to school time here in Bay City, Michigan. This is a perfect time for us to share a few of our favorite back to school tips to help make your life healthier and maybe a little easier.
Sleep
Sleep is so important for all of us if you are either going to school every day or working a full time job. Getting optimal sleep allows you and your kids to be able to perform at the highest level possible. Here are a few of our tips to help get the most out of bedtime.
Sleep Tips:
Have a consistent bedtime
Try to get at least 8 hours of sleep
Turn off screened devices at least two hours before bed
Make sure that it's cool where you sleep
Movement Breaks
Time for Movement
Once you nail down the sleep schedule, adding movement breaks or movement snacks every half hour throughout the day can be huge to help decrease neck or low back pain. Set a timer to go off every 30 minutes then get up and move around for a couple minutes.
Lower Those Stress Levels
Stress Managment:
Proper preparation the night before means less stress by controlling what you can in your daily routines. Getting schedules together, prepping lunches or dinners can be a huge stress saver for when the days start to get really busy. Planning meals or even cooking meals ahead of time will help keep you ahead of the game and those stress levels lower through the week.
Backpacks
Sizing Is Important!
One thing that often comes with education is a backpack full of the tools needed to learn. Sometimes all the knowledge and education can get heavy so a guideline to follow is keep the weight of the backpack less than 20% of body weight. This will help decrease the pressure of the spine.
When wearing the backpack be sure both straps are over the shoulders and comfortable. Having the weight on only one side of the shoulder can aggravate the spine throughout the day and eventually throughout the school year.
Size matters with backpacks. The backpack should be the length of a child's torso. This means that smaller kids will need a smaller backpack and of course bigger kids will need a bigger backpack.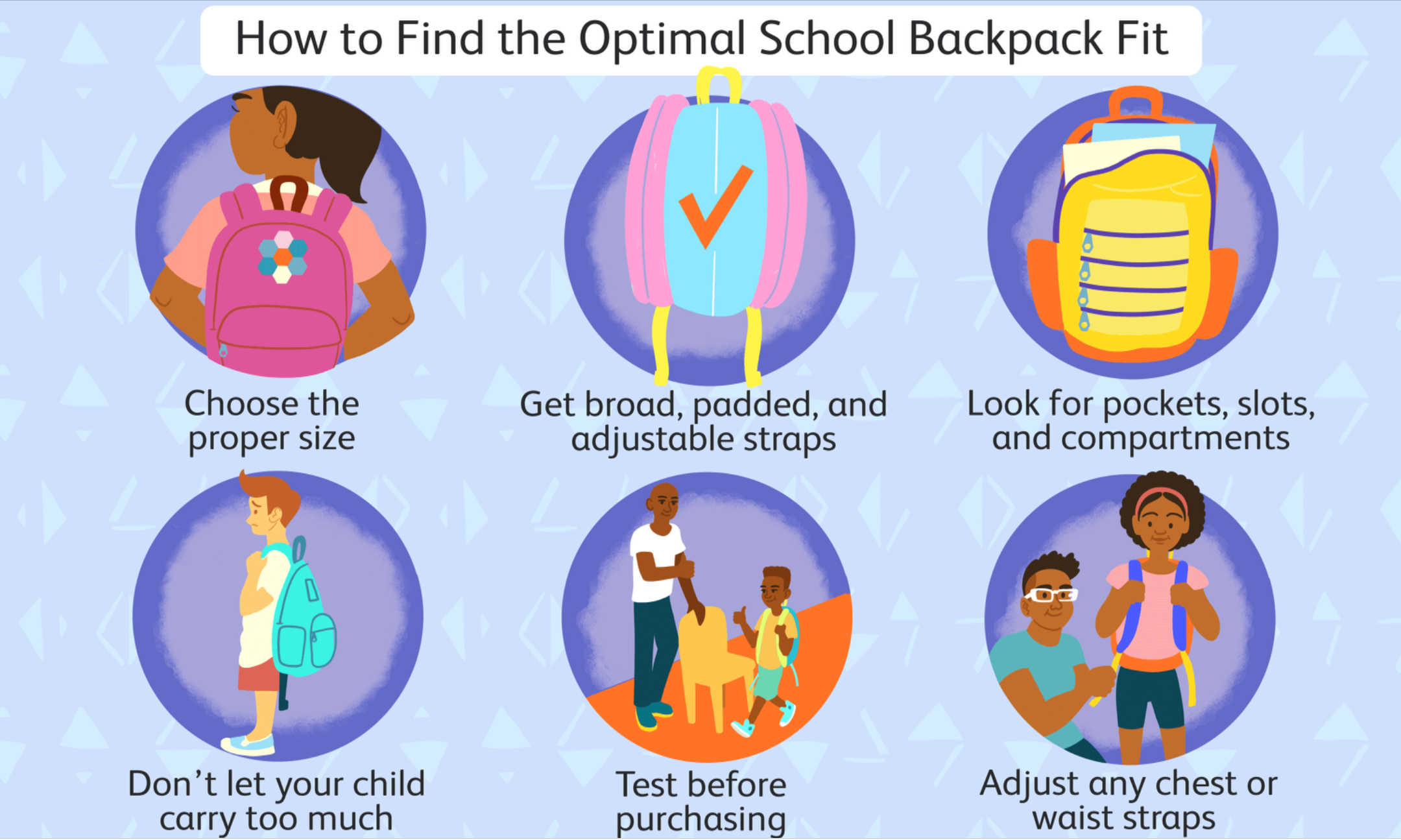 Happy back to school time, Michigan!